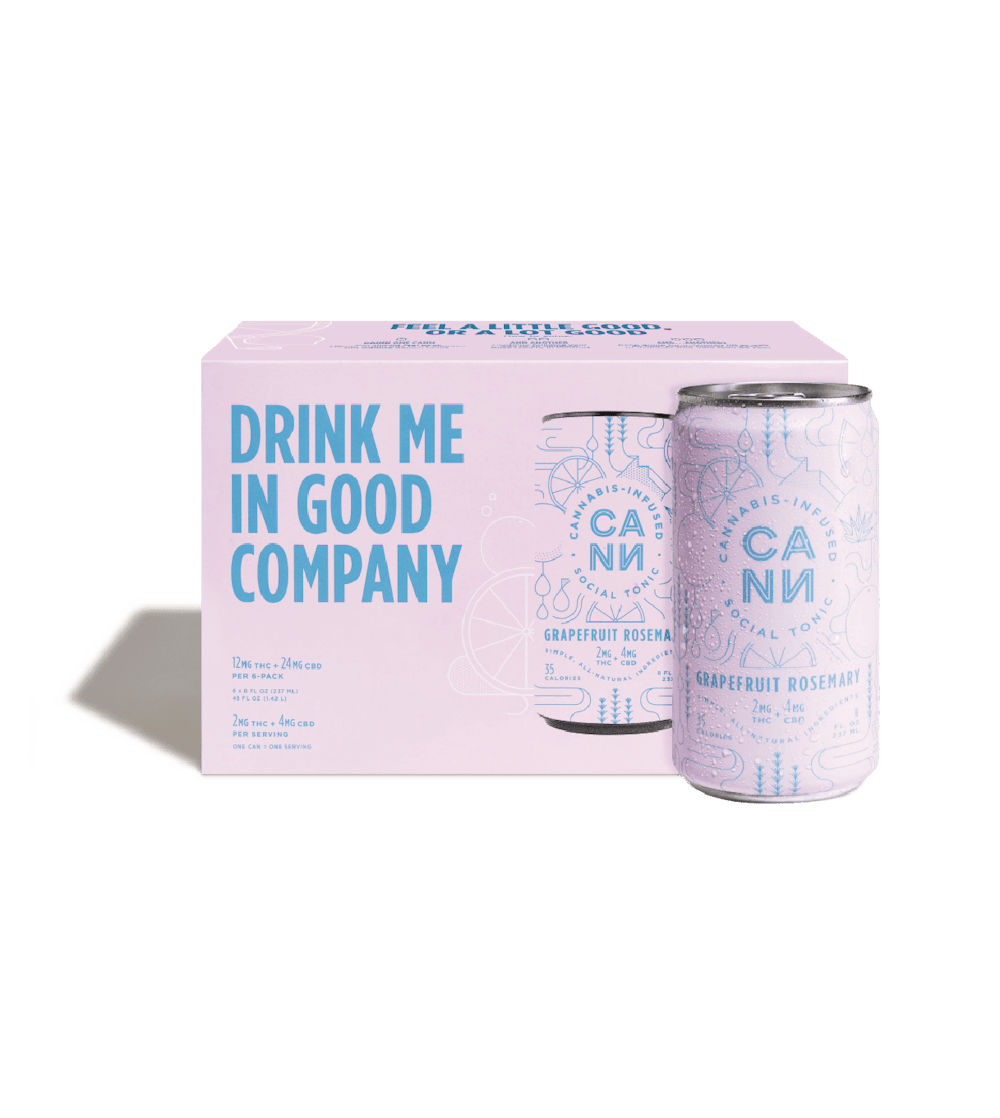 hybrid
Grapefruit Rosemary | Seltzer 6pk
Cann
Product information
$25
Options
Description
Complex and bright, Grapefruit Rosemary is for the cocktail connoisseur. With an elevated flavor, it's the ideal thing to sip socially for the perfect lift. Have one or have five: these delicious little beverages taste refreshing and won't leave you with any regrets (unlike the hangover a cocktail delivers).
Additional details
CBD (Cannabidiol) - 0.01 Mg/G
About the brand
Cann
Taking a (cliche) cue from some of the world's most innovative startups, Cann began in Jake's garage in Palo Alto, California while he was in business school in 2018... That same year, Jake recruited Luke, an old friend and former colleague, who had never been to a dispensary before, to help design a brand and collection of products for people who are cannabis curious.