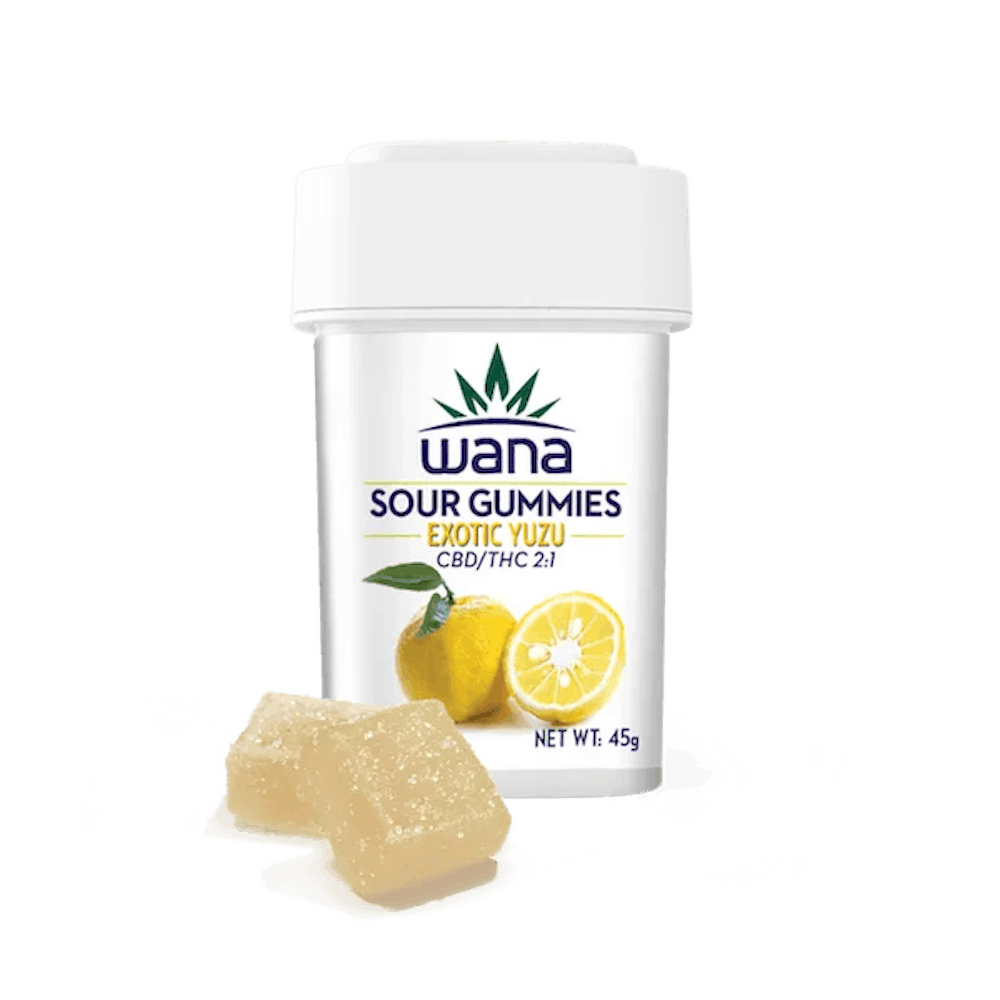 high cbd
Exotic Yuzu | 2:1 THC/CBD Gummies 20pk
Wana
Product information
$20.00
Options
Description
Inspired by the rare Asian Yuzu fruit, these sweet-and-sharp gummies are infused with both CBD and terpene-enhanced THC distillate in a 2:1 ratio to help relieve stress and promote rest.
Additional details
CBG (Cannabigerol) - 0.02 Mg/G
CBN (Cannabinol) - 0.03 Mg/G
THCA (Δ9-tetrahydrocannabinolic acid) - 0.01 Mg/G
About the brand
Wana
Wana's mission is to enhance their customers' lives through the responsible use of cannabis. Why is Wana #1? It starts with consistency. Their entire process is designed to deliver the same great experience time after time. They have spent years fine-tuning their recipes so that their products are delicious as well as consistent and potent. Try Wana and enhance your life!