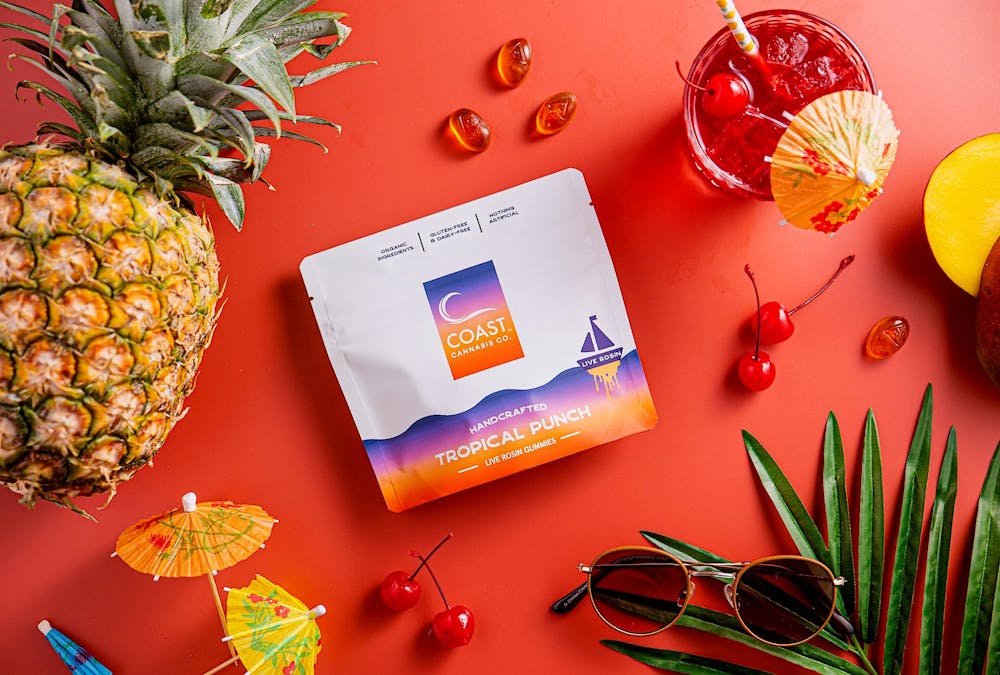 hybrid
Tropical Punch | Live Rosin Gummies | 20pk
COAST Cannabis Co.
Product information
$30
Options
Description
One of the purest forms of cannabis concentrate, live rosin. The natural extraction process allows each strain's terpenes and aromas to thrive. No artificial coloring, flavors or solvents. With a burst of tropical flavor, the taste will be as smooth as the high. Ingredients: Grass-fed Gelatin, Organic Tapioca Syrup, Organic Sugar, Organic Fruit Juices, Organic Coloring, Organic Flavoring, Organic MCT Oil, Organic Lecithin, Live Rosin Cannabis Oil 5mg THC per piece 100mg THC per bag Coast gummies are made with only organic and all-natural ingredients paired with in-house made cannabis oil to ensure a guilt-free indulgence that is also gluten free! No high fructose corn syrup, artificial colors or flavors.
Additional details
CBG (Cannabigerol) - 0.02 Mg/G
About the brand
COAST Cannabis Co.
WE'RE DRIVEN TO INSPIRE AND EMPOWER EVERYONE TO PUT THE BEST INTO THEMSELVES SO THEY CAN GET THE BEST OUT OF THEMSELVES.