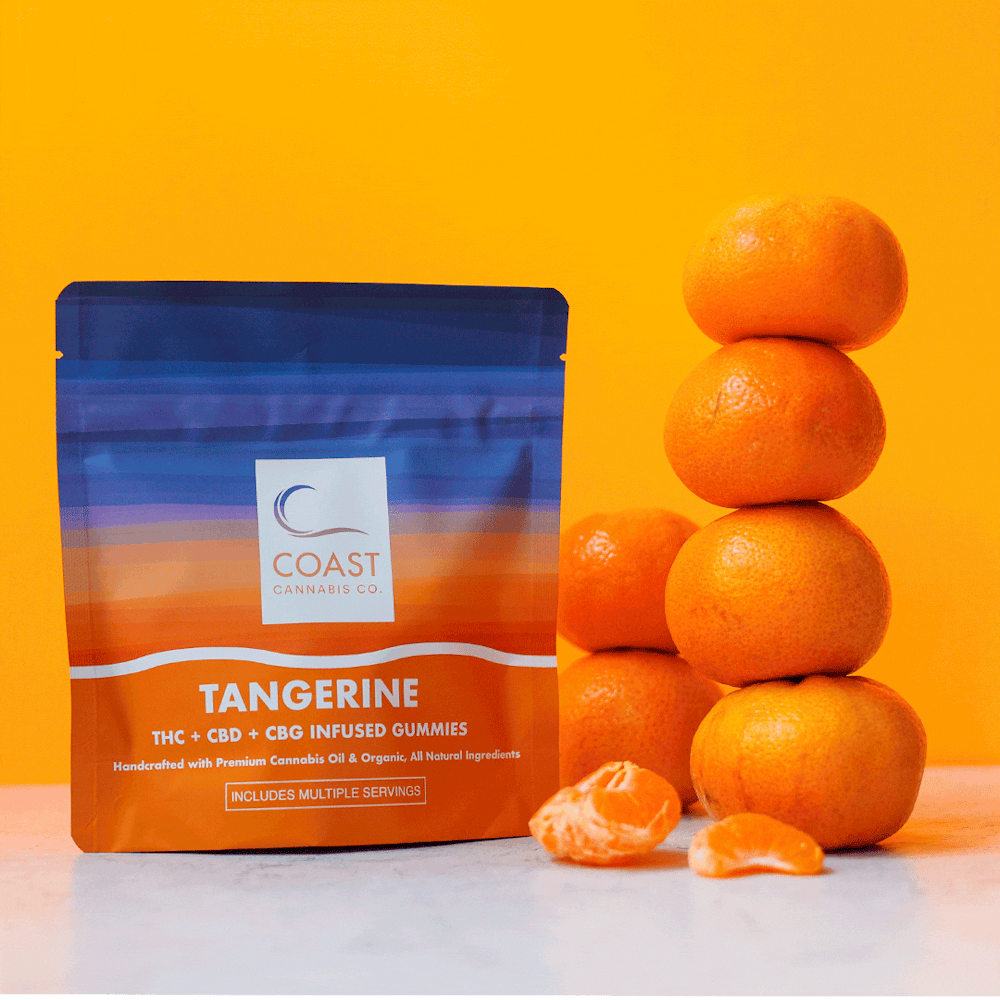 hybrid
Tangerine Gummies | 1:1:1 THC:CBD:CBG
COAST Cannabis Co.
Product information
$30
Options
Description
Meet the gummy you've been waiting for! Introducing our Tangerine CBG/CBD/THC gummy. This gummy is the perfect blend of a 1-1-1 ratio for a balanced, uplifting high. bright, citrus flavor. Perfect to enjoy any time of the day! The CBG and CBD work together to even out the THC buzz, creating a relaxing experience. Made with our signature organic and all natural ingredients, these gummies are a perfect dose of sunshine and are bursting with
Additional details
CBD (Cannabidiol) - 1.32 Mg/G
CBG (Cannabigerol) - 1.35 Mg/G
CBN (Cannabinol) - 0.03 Mg/G
About the brand
COAST Cannabis Co.
WE'RE DRIVEN TO INSPIRE AND EMPOWER EVERYONE TO PUT THE BEST INTO THEMSELVES SO THEY CAN GET THE BEST OUT OF THEMSELVES.