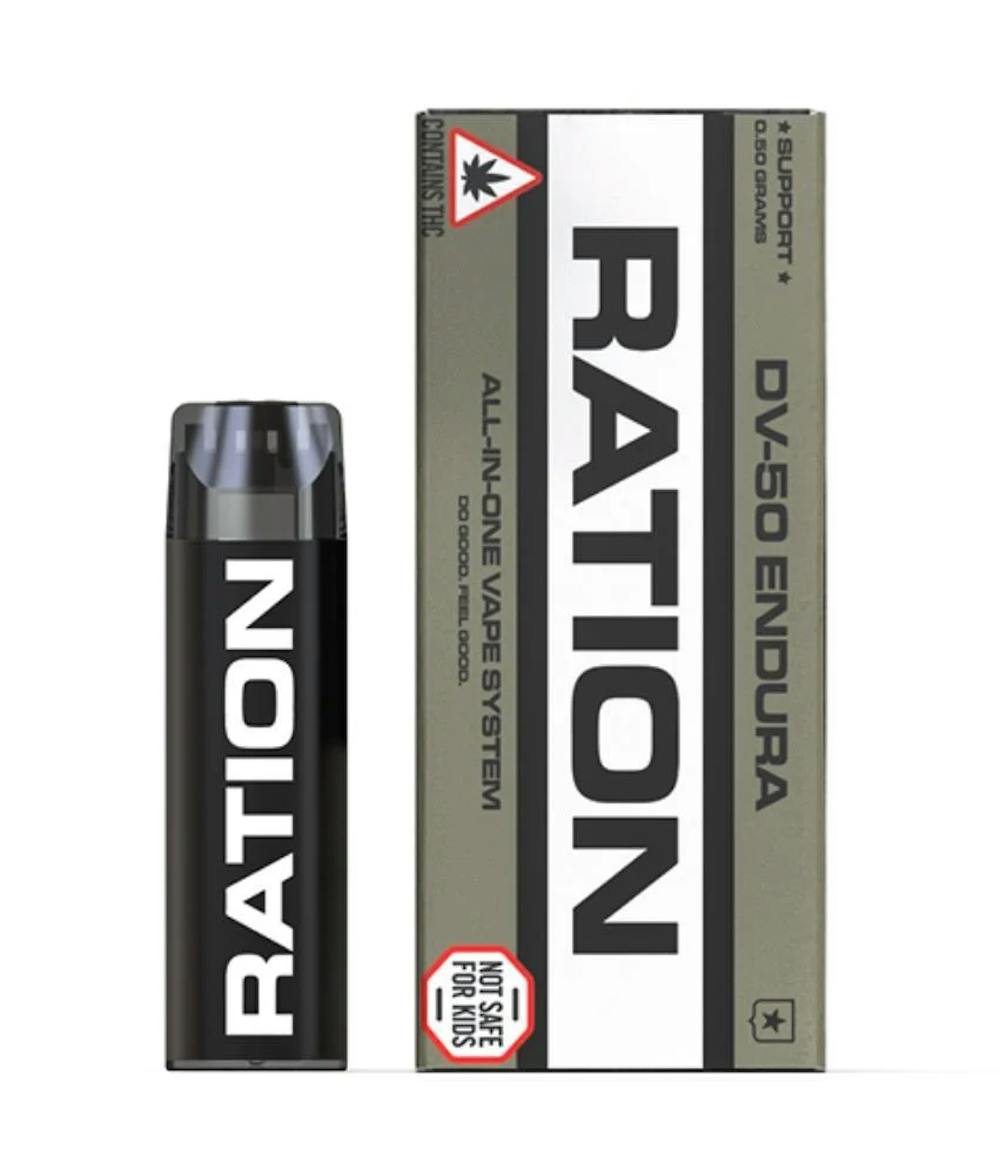 hybrid
Support | 1:1 THC/CBD Disposable Vape
Ration
Product information
$40.00
Options
Description
Support is a 1:1 THC to CBD disposable vape that promotes the kind of balance that can take you out of your mid-afternoon slum in seconds. With initial hints of sweetness and heat, this is the right pick no matter where you are, or what time it is.
Additional details
CBD (Cannabidiol) - 41.56 %
CBG (Cannabigerol) - 3.16 %
CBN (Cannabinol) - 1.55 %
About the brand
Ration
RATION BELIEVES IN SUPPORTING OUR NATION'S HEROES. Their price accessible cannabis is rooted in social responsibility. They provide innovative, sessionable products made for everyday use. With each purchase, you help a hero. Do good. Feel good.