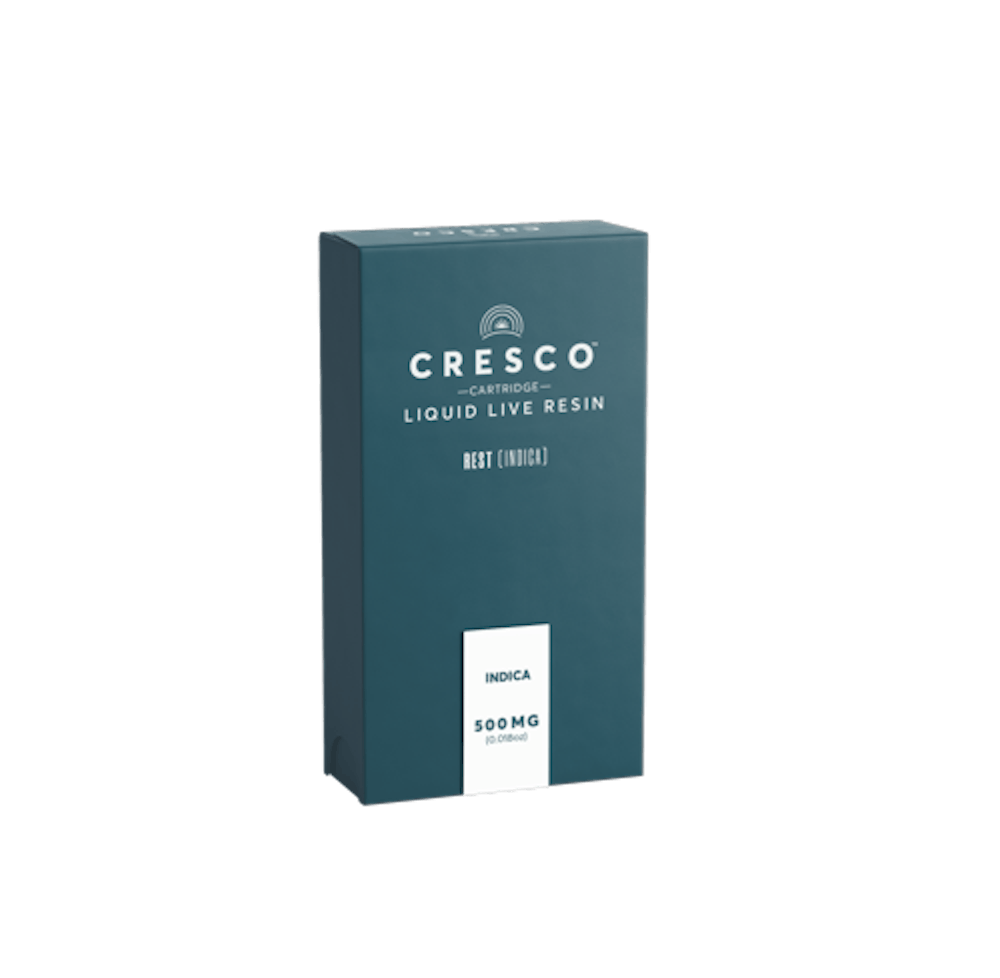 indica
Runtz Buttons | Live Resin Cart
Cresco
Product information
$35
Options
Description
Runtz Buttonz is an indica strain made by crossing Runtz and Rainbow Chip that is reported to leave users feeling relaxed and euphoric. Indica Dominant Lineage: Runtz x Rainbow Chip Benefits: Relaxed, Stress Relief Flavor: Sweet candy,
Additional details
CBD (Cannabidiol) - 0.2 %
CBG (Cannabigerol) - 0.8 %
About the brand
Cresco
Growing consistent premium cannabis for flower, liquid live resin cartridges, and live solid concentrates. Three different types of strains — Rise, sativas for energy and creativity, Refresh, hybrids for clarity and balance, and Rest, indicas for calm and relaxation — so you can be at your everyday best. Find products at a dispensary near you.nationwide, and their portfolio continues to evolve. With this in mind, Cresco delivers consistent quality, experience, and availability in a portfolio of flower, live concentrates, and liquid live resin. In a world where you can't find the same thing twice, Cresco delivers an excellent experience you can rely on.