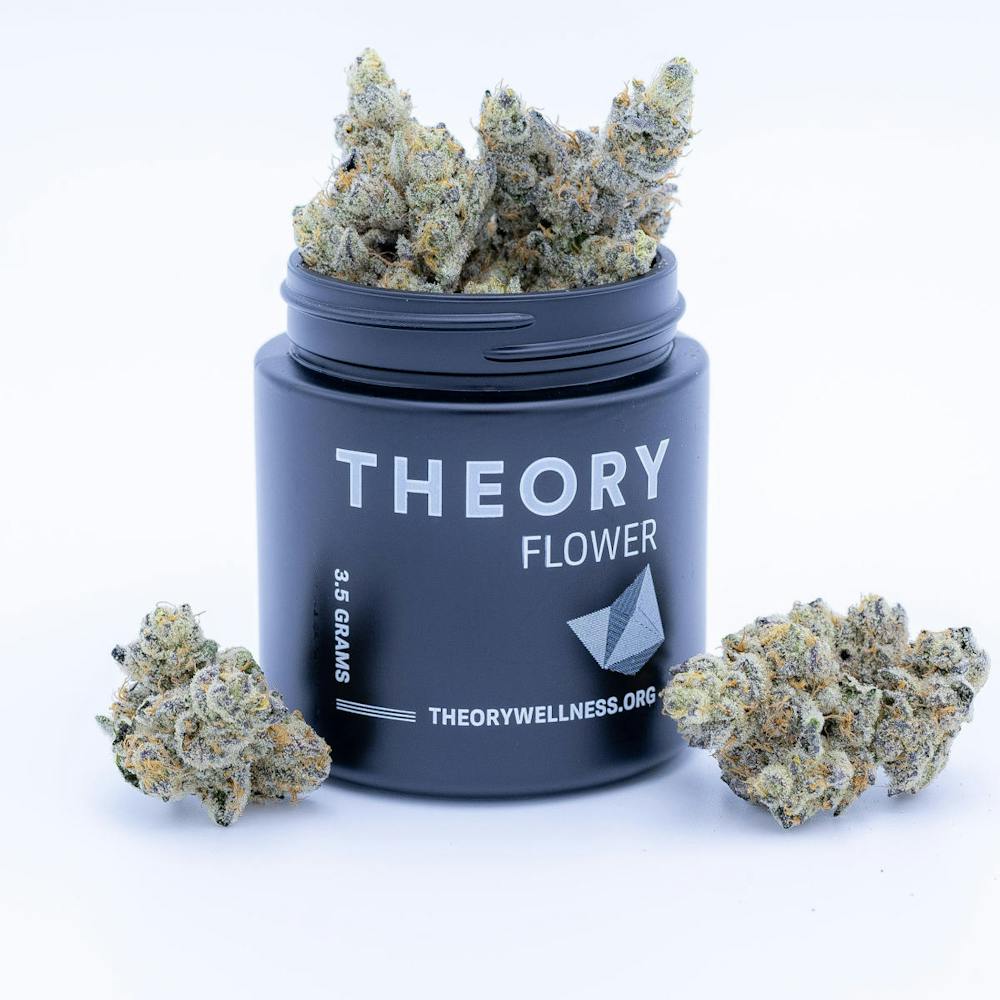 indica
Jigglers
Theory Wellness
Product information
$50.00
Options
Description
Breeder: Exotic Genetix Lineages: Gelato x Red Pop Description: Jigglers Strain is an indica bred by Exotic Genetix. Prepare yourself for a heavy nose of sour fruit terps, meddled with some funk, and finished with a tart candy flavor palette. This indica gets its tart and terp-heavy profile from its Gelato and Red Pop parent strains. Jigglers may produce a deep, luxurious body relaxation and a happy, mellow mind, making it a versatile strain for those looking to unwind.
Additional details
BetaCaryophyllene 0.56%
Aroma:
Sharp
Spice
Sweet
Wood
BetaMyrcene 0.45%
Aroma:
Earthy
Musk
Cloves
Bisabolol 0.03%
Aroma:
Citrus
Floral
Spice
Humulene 0.16%
Aroma:
Herbal
Spice
Woody
Earthy
Limonene 0.94%
Aroma:
Citrus
Lemon
Herbal
Linalool 0.21%
Aroma:
Floral
Herbal
Lavender
CBG (Cannabigerol) - 0.35 %
THCA (Δ9-tetrahydrocannabinolic acid) - 27.65 %
About the brand
Theory Wellness
The Theory Wellness brand is an in-house signature collection of flower, edibles, vaporizers, tinctures, concentrates, topicals, and more. All Theory Wellness products are artfully crafted for a premium cannabis experience and are available at any of their medical and recreational dispensary locations in Massachusetts and Maine.