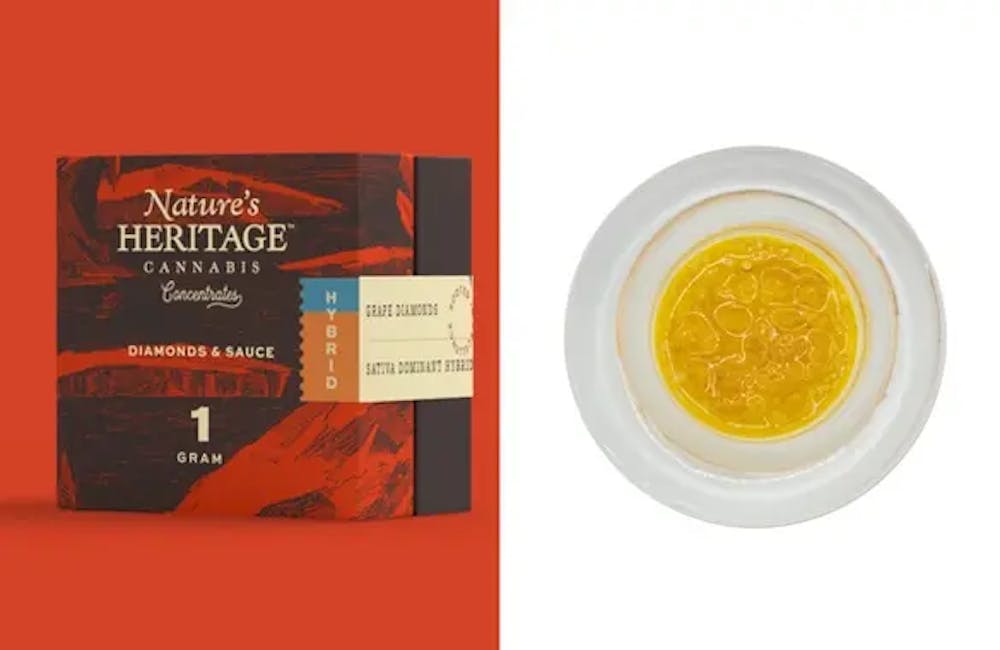 indica
Live Diamonds & Sauce | Hash Plant | 1g
Nature's Heritage
Product information
$60
Options
Description
With a history that can be traced back to Holland in the 80's, Hash Plant 1 is a unique cultivar, perfect for PM smoke sessions. Prepare yourself for a dense, relaxed high & a killer night's sleep. Diamonds & Sauce is aunique crystalline extract created through a process coined 'diamond mining'. This process uses solvents, low temperature and high pressure to produce THCA crystals drenched in a potent, terpene-rich sauce.
Additional details
BetaCaryophyllene 0.02%
Aroma:
Sharp
Spice
Sweet
Wood
BetaMyrcene 0.01%
Aroma:
Earthy
Musk
Cloves
Bisabolol 0.06%
Aroma:
Citrus
Floral
Spice
Humulene 0.01%
Aroma:
Herbal
Spice
Woody
Earthy
Limonene 0.01%
Aroma:
Citrus
Lemon
Herbal
Linalool 0.01%
Aroma:
Floral
Herbal
Lavender
Nerolidol 0.01%
Aroma:
Floral
Sweet
Woody
CBD (Cannabidiol) - 0.05 %
CBDA (Cannabidiolic acid) - 0.06 %
CBG (Cannabigerol) - 0.45 %
THCA (Δ9-tetrahydrocannabinolic acid) - 96.93 %
About the brand
Nature's Heritage
Mother Nature gave us cannabis, the most important plant on earth…and we give you the truest way to enjoy it. Nature's Heritage premium-quality cannabis products feature genetically-pure, validated strains, grown indoors and held to the highest standards. They prioritize the plant's integrity at every turn, fine tuning their methods for the optimization and preservation of cannabinoids, terpenes, flavonoids, and other compounds that contribute to a cannabis plant's full potential.