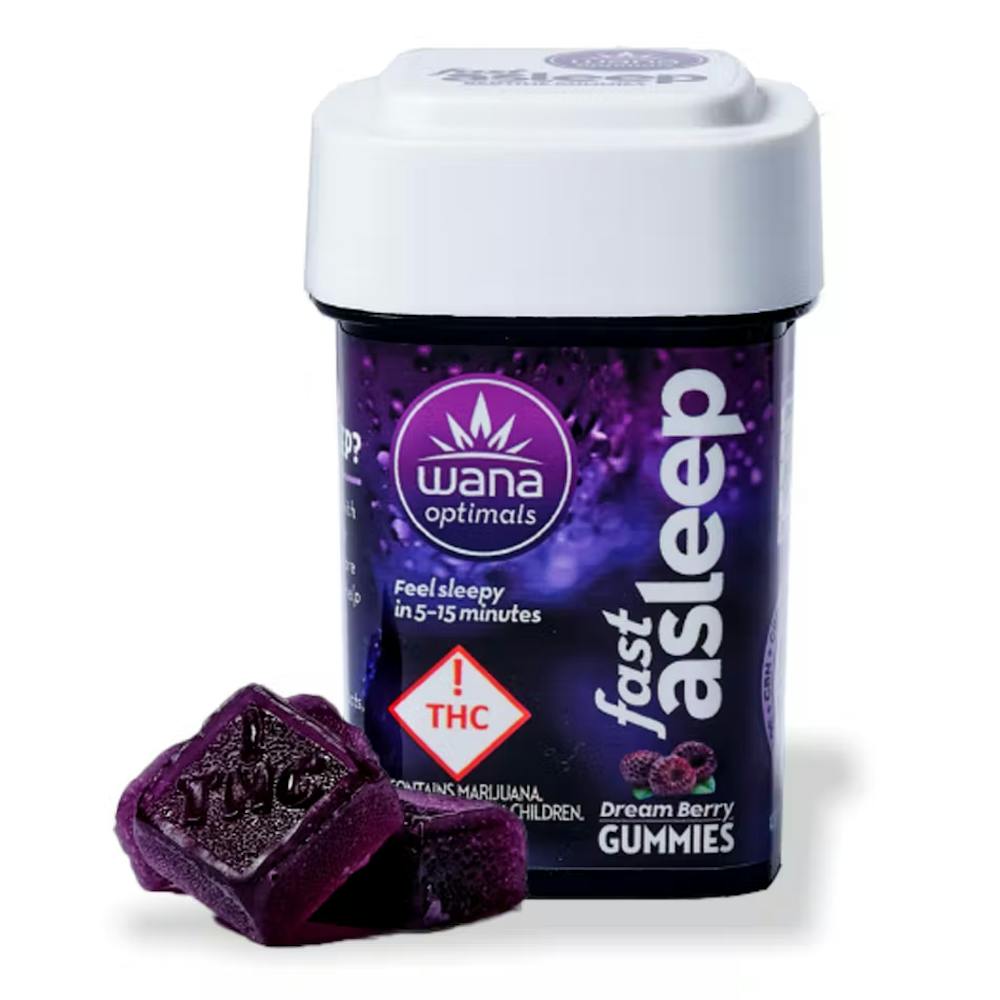 indica
Dreamberry | Fast-Asleep
Wana
Product information
$35
Options
Description
These revolutionary nighttime gummies deliver a sweet mixed berry flavor, along with a custom blend of CBD, THC, CBG, CBN, and melatonin.
Additional details
CBD (Cannabidiol) - 2.19 Mg/G
CBG (Cannabigerol) - 0.47 Mg/G
CBN (Cannabinol) - 0.45 Mg/G
About the brand
Wana
Wana's mission is to enhance their customers' lives through the responsible use of cannabis. Why is Wana #1? It starts with consistency. Their entire process is designed to deliver the same great experience time after time. They have spent years fine-tuning their recipes so that their products are delicious as well as consistent and potent. Try Wana and enhance your life!