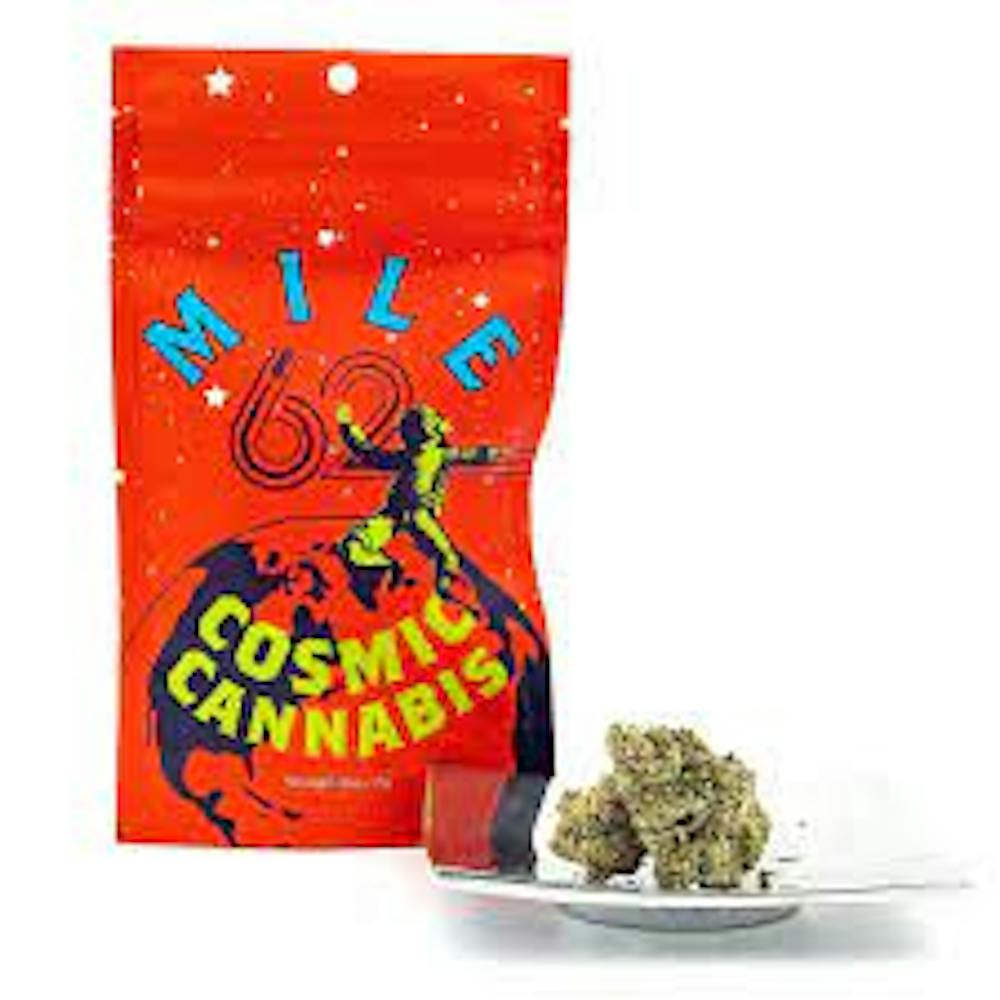 hybrid
Disco Gorilla
Mile 62
Product information
$55
Options
Description
With wild aromas, flavors, and power, it makes sense why this strain is represented by a Disco Gorilla going ape on the dancefloor. Though they begin with a sense of focus, the effects are supplemented by a calming clarity that melts over you as time goes on. While salty and spicy to the nose, the taste of nutty vanilla and sweetness will cover your palate when you try it. We're excited for you to find out why Disco Gorilla is such a funky and primal experience.
Additional details
CBG (Cannabigerol) - 0.21 %
THCA (Δ9-tetrahydrocannabinolic acid) - 31.32 %
About the brand
Mile 62
See the world from another perspective 62 Miles up where space begins. Mile 62 is Rev's newest class of grower curated flower that's truly out of this world. Featuring a mix of legendary and unique genetics and undergoing several rounds of pheno-hunting, these cultivars received extra time and attention from seedling to dispensary counter. Mile 62 strains are always hand-trimmed and grower-selected for their intense flavors, aromas, high TAC and terpene content.